re:SearchGA
Document purchasing available for Superior, State, and Magistrate Courts:
re:SearchGA
Gwinnett Courts Portal
Superior Court, State Court, Magistrate Court, and Probate Court Estate cases:
Gwinnett Courts Portal
eFileGA™
E-filing is mandatory for all state and superior civil cases, and optional for magistrate cases and existing state and superior criminal cases:
Tyler's Odyssey eFileGA™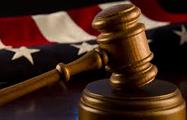 Official court records are maintained by the Clerk of Court for Superior, State, Magistrate, and Juvenile Courts and are available only from the office Monday thru Friday 8:00AM to 5:00PM.
Information on this website is provided as a public service. Court calendars may change or may not be accurate. NO CALENDAR DATE ON THIS WEBSITE IS OFFICIAL.
PLEASE NOTE: CALENDAR DATES ARE NOT OFFICIAL UNTIL THE COURT CALENDAR IS TRANSMITTED TO THE PARTIES.

Monday through Friday - 8:00 AM to 5:00 PM. Closed on legal
holidays
. Counter closes for new filings at 4:30 PM for Superior, State, Magistrate, and Juvenile Courts. Deeds and Land Records, Notary Applications, and Probate Court close at 4:30 PM. Passports Facility is open 8:30 to 4:00. Courts and divisions may apply different hours and locations for activities and services. Please check their hours and locations accordingly.
If you have a summons or notice of hearing it should give you the location of the building where you should appear. If you are looking for a specific service then you may want to telephone to ask which building houses the court or department you are looking for at 770-822-8000.